SANKSI PIDANA BAGI PELAKU PENYALAHGUNAAN NARKOTIKA
Sari
ABSTRACT

Narcotics abuse from year to year is always increasing, not only among adults but also among teenagers and children. The cause of this abuse consists of two factors: internal and external factors. According to data from the National Narcotics Agency (BNN), the turnover of drugs in 1 (one) year in Indonesia is estimated to reach Rp. 20 trillion. Given this, there is a problem formulation (1) How is the regulation of criminal sanctions against narcotics misuse? (2) How is the application of criminal sanctions against narcotics abuse? To solve the problem formulation is done by normative research method, source of secondary law material, method of collecting legal material using document study, and analysis of legal material by using legal argumentation.
The results of this study that the regulation of sanctions against narcotics abuse is regulated in Law Number 35 Year 2009 on Narcotics Article 111 up to Article 148. Criminal sanctions against narcotics abuse in the form of imprisonment and fine penalty. The punishment system against narcotics abusers uses a double track system that implements criminal sanctions and action sanctions at once.
Keywords: Criminal Sanctions, Narcotics Abuse.
Referensi
Friedman M. Lawrence penerjemah Wisnu Basuki, 2001, American Law An Introduction Second Edition, Tatanusa, Jakarta.
Pemerintah Provinsi Daerah Istimewa Yogyakarta Dinas Pendidikan , Pemuda dan Olahrga, 2009 , Bahaya Penyalahgunaan Narkoba Dan Menghindari Bahaya HIV/AIDS , Yogyakarta.
Sholehuddin , M. , 2003 , Sistem Sanksi Dalam Hukum Pidana , PT. Raja Grafindo Persada , Jakarta .
Surat Edaran Badan Narkotika Nasional R.I. No. 03/IV/2002/BNN , 22 April 2002.
Undang – Undang Nomor 35 Tahun 2009 tentang Narkotika .
Undang – Undang Nomor 48 Tahun 2009 tentang Kekuasaan Kehakiman .
Undang – Undang Nomor 8 Tahun 1981 tentang Hukum Acara Pidana .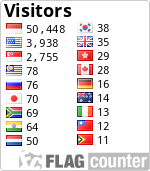 This work is licensed under a
Creative Commons Attribution 4.0 International License
.