PERLINDUNGAN HUKUM PENYEWA TERHADAP OBJEK HAK TANGGUNGAN YANG DIBEBANI HAK SEWA
Sari
ABSTRAK

Bank adalah badan usaha yang menghimpun dana dari masyarakat dalam bentuk simpanan dan menyalurkannya kepada masyarakat dalam bentuk kredit. Prinsip kehati-hatian bank menentukan bahwa dalam memberikan kredit kepada nasabahnya diperlukan Collateral atau jaminan. Permasalahan hukum dalam lingkup hak tanggungan pada skripsi ini digambarkan dengan kondisi objek sewa yang disewakan oleh debitur kepada pihak ketiga tanpa sepengetahuan kreditor yang pada akhirnya objek hak tanggungan tersebut dieksekusi. Yang menjadi rumusan masalah dalam skripsi ini adalah bagaimanakah perlindungan hukum penyewa terhadap objek hak tanggungan yang dieksekusi dan bagaimanakah prosedur eksekusi terhadap objek hak tanggungan yang disewakan.
Jenis penelitian hukum yang digunakan dalam skripsi ini adalah metode penelitian hukum normatif yang digunakan dengan pendekatan studi Perundang-undangan. Pendekatan perundang-undangan dilakukan dengan cara menelaah permasalahan dengan semua peraturan perundang-undangan yang bersangkut paut dengan permasalahn (isu hukum) yang sedang dihadapi.
Hasil pembahasan yang terangkum sebagai kesimpulan dalam skripsi ini yaitu Perlindungan hukum penyewa terhadap objek hak tanggungan yang disewakan adalah dapat ditinjau dari pengaturan Pasal 1576 BW yaitu pihak penyewa dapat mempertahankan haknya dengan dalih suatu jual beli tidak dapat menghapuskan sewa menyewa, melainkan hanya bisa mempertahankan haknya sebatas pada pihak yang menyewakan dengan menuntut ganti rugi atas berakhirnya hubungan sewa menyewa. Perlindungan hukum pihak penyewa untuk menggugat pihak yang menyewakan terkait sewa menyewa timbul karena pihak yang menyewakan telah melalaikan prestasinya sebagaimana dimaksud Pasal 1550 BW. Prosedur eksekusi objek hak tanggungan yang dibebani hak sewa adalah dimulai dengan dilakukannya pengajuan permohonan eksekusi dan diakhiri dengan pelaksanaan eksekusi. Permohonan eksekusi dilakukan dengan mengajukan permohonan yang diajukan langsung ke Ketua Pengadilan Negeri dengan melampirkan fotokopi putusan pengadilan (putusan Pengadilan Negeri, dan/atau putusan Mahkamah Agung) yang telah mempunyai kekuatan hukum tetap. Pihak yang berhak mengajukan permohonan eksekusi adalah pihak yang dinyatakan "menang" dalam putusan pengadilan, baik itu dilakukan secara pribadi atau melalui kuasa hukumnya dengan disertai kuasa khusus.

Kata Kunci: Perlindungan Hukum, Penyewa, dan Hak Tanggungan.
Referensi
Adjie, Habib, 2000, Hak Tanggungan sebagai Lembaga Jaminan Atas Tanah, Mandar Maju, Bandung.
Badrulzaman, Mariam Darus, 1978, Beberapa Masalah Hukum Dalam Perjanjian Kredit Bank Dengan Jaminan Hypoteek Serta Hambatan-Hambatannya Dalam Praktek, Universitas Sumatra Utara, Medan.
_______, Mariam Darus, 1987, Bab-Bab Tentang Credietverband, Gadai dan Fidusia, Alumni, Bandung.
Bahsan, M., 2002, Penilaian Jaminan Kredit Perbankan Indonesia, Rejeki Agung, Jakarta.
Fuady, Munir, 2002, Pengantar Hukum Bisinis Modern di Era Global, Citra Aditya Bakti, Bandung.
Harahap, Yahya, 1991, Segi-Segi Hukum Perjanjian, Alumni, Bandung.
_______, 1993, Ruang Lingkup Permasalahan Eksekusi Bidang Perdata, Gramedia Pustaka Umum, Jakarta.
Harsono, Boedi, 2002 Hukum Agraria Indonesia, Himpunan Peraturan-peraturan Hukum Tanah, Djambatan, Jakarta.
_______, 2003, Hukum Agraria Indonesia (Sejarah Pembentukan Undang-Undang Pokok Agraria, Isi dan Pelaksanaannya), Djambatan, Jakarta.
Hartono, Hadisoeprapto, 1984, Pokok-Pokok Hukum Perikatan dan Hukum Jaminan, Liberty, Yogyakarta.
Hasbullah, Frieda Husni, 2005, Hukum Kebendaan Perdata: Hak-Hak yang MemberiKenikmatan, Ind. Hill. Co., Jakarta.
Hermansyah, 2008, Hukum Perbankan Nasional Indonesia, Kencana Prenada Media, Jakarta.
I KetutArtadidan I DewaNyomanRai Asmara Putra, 2010, Implementasi Ketentuan Hukum Perjanjian Ke Dalam Perancangan Kontrak, Udayana University Press, Denpasar.
Kansil, C.S.T dan Christine ST Kansil, 1997, Pokok-Pokok Hukum Hak Tanggungan Atas Tanah, Pustaka Sinar Harapan, Jakarta.
Masjachan Sri Soedewi, 1980, HukumJaminan di Indonesia Pokok-Pokok Hukum Jaminan dan Jaminan Perorangan, Liberty, Yogyakarta.
Masjehoen, Sri Soedewi, 1975, Hak Jaminan Atas Tanah, Liberty, Yogyakarta.
Muljadi, Kartini dan Gunawan Widjaja, 2003, Kebendaan Pada Umumnya, Prenada Media, Jakarta.
Nasroen Yasabaridan Nina KurniaDewi, 2007, Penjaminan Kredit, Alumni, Bandung.
Poesoko, Herowati, 2007, Parate Execute Obyek Hak Tanggungan (Inkonsistensi, Konflik Norma dan kesesatan Penalaran dalam UUHT), LaksBang PREESindo, Yogyakarta.
Satrio, J., 1993, Hukum Jaminan,Hak-Hak Jaminan Kebendaan, Citra Aditya Bakti, Bandung.
Subekti, R., 1996, Hukum Perjanjian, Intermasa, Jakarta.
_______, 2004, Bunga Rampai Ilmu Hukum, Cet. IV, Alumni, Bandung.
Sudrajat, Sutardja, 1997 Pendaftaran Hak Tanggungan dan Penerbit Sertifikatnya, Mandar Maju, Bandung.
Sumardjono, Maria S. W., 2001, Kebijakan Pertanahan antara Regulasi dan Implementasi, Buku, Jakarta.
Sutarno, 2003 Asoek-Aspek Hukum Perkreditan Pada Bank, Alfabeta, Bandung.
Sutendi, Adrian, 2010, Hukum Hak Tanggungan, Sinar Grafika, Jakarta.
Tanuwidjaja, Henny, 2012, Pranata Hukum Jaminan Utang dan Sejarah Lembaga Hukum Notariat, Reflika Aditama, Bandung.
Thain, Gerald G, 2004, A Basic Outline of The Law of Secured Transaction, Ohio State University, Wisconsin.
Tutik, Titik Triwulan, 2006, Pengantar Hukum Perdata Indonesia, Prestasi Pustaka, Jakarta.
PERATURAN PERUNDANG-UNDANGAN
Kitab Undang-Undang Hukum Perdata (Burgerlijk Wetboek) yang diterjemahkan kebahasa Indonesia oleh R. Subekti dan Tjitrosudibio
Undang-Undang Republik Indonesia nomor 5 tahun 1960 tentang dasar pokok-pokok hokum Agraria
Undang-Undang Republik Indonesia nomor 7 tahun 1992 tentang perbankan
Undang-Undang Republik Indonesia nomor 4 tahun 1996 tentang HakTanggungan
Undang-Undang Republik Indonesia nomor 10 tahun 1998 tentang perubahan atas Undang-undang nomor 7 tahun 1992 tentang perbankan
Keputusan Direksi Bank Indonesia nomor 30/267/KEP/DIR/1998 tentang Kualitas Aktiva Produktif
Keputusan Direksi Bank Indonesia nomor 23/69/KEP/DIR tentang Jaminan Pemberian Kredit
Putusan Pengadilan no. 09/PDT.G/2013/PN.JktBar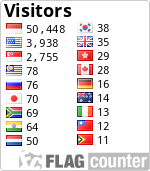 This work is licensed under a
Creative Commons Attribution 4.0 International License
.