PERLINDUNGAN HUKUM TERHADAP TENAGA KERJA WANITA DI BANDARA I GUSTI NGURAH RAI BALI
Sari
To woman labour or worker performed by demarcation in doing work. One of the among others is the prohibition order to charwoman to work between two lights. Formulation of problem is: How execution of protection of law to laboring woman labour at night in Airport of I The of Ngurah Rai Bali? And Resistances any kind of faced in execution of protection of law? Research type is research of empirical law with approach of legislation and is conceptual. Execution of protection of law to laboring woman labour at night [in] Airport of I The of Ngurah Rai Bali that entrepreneur side Angkasa Pura Supports have included clauses in work agreement is matching with the one which obliged by labor act like hitting monthly accepted fee of him also have included subsidy eat, transportation subsidy and overtime premium, tour of duty, feast day of holidays subsidy (THR), and employees is entitled to involve in program of BPJS and employment of BPJS Health. If employing at nighttime is entitled to get protection of company and get service of take and sent, and also get food during rest as according to regulation of invitation specified by this matter although government still a lot not yet fufilled. Resistances faced in execution of protection of law at Airport of I The of Ngurah Rai Bali is because company do not dare to release expense more to defray laboring labour at night, but resistance also come from worker of itself to loyalitas to company doing it beside also the existence of importance of is differ from company itself. Suggestion that is Shall be governmental observe and act coherent to company's doing woman labour, do company have executed protection to woman labour according to code going into effect. This matter is meant to protect woman labour rights of naughty entrepreneur. Government more completing again regulation of employment arranging to hit obligation of entrepreneur employing worker / nocturnal woman labour by enhancing rule of sanction which must be put on entrepreneur which impinge rules exist in regulation, so that worker / laboring woman labour of nighttime feel really protected so that can work comfortably
Keyword : Legal protection, Worker of Woman
Referensi
Abdul Khakim, 2007, Pengantar Hukum Ketenagakerjaan Indonesia, Edisi Revisi, Citra Aditya Bakti, Bandung.
Edius Adisu dan Libertus Jehani, 2006, Hak-Hak Pekerja Perempuan, Cet.I, Visi Media Jakarta.
Kartasapoetra. G, dan R.G. Kartasapoetra, 1985, Hukum Perburuhan di Indonesia Berlandaskan Pancasila, Sinar Grafika, Jakarta.
Lalu Husni, 2003, Pengantar Hukum Ketenagakerjaan Indonesia, PT. Raja Grafindo Persada, Jakarta.
Philipus M Hardjon, 1987, Perlindungan Hukum Bagi Rakyat Indonesia, Bina Ilmu Surabaya..
Winahyu Erwiningsih, 1995, Masalah-Masalah Tenaga Kerja di Sektor Informal dan Perlindungan Hukumnya, Pustaka Pelajar, Yogyakarta.
Zaeni Asyhadie, 2007. Hukum Kerja Hukum Ketenagakerjaan Hubungan Kerja. PT. Raja Grafika, Jakarta.
Perundang-undangan
Undang-undang Dasar Negara Republik Indonesia Tahun 1945.
UU No. 13 Tahun 2003 Tentang Ketenagakerjaan.
Undang-Undang Republik Indonesia No.: 7 tahun 1984 Tentang Pengesahan Konvensi Mengenai Penghapusan Segala Bentuk Diskriminasi Terhadap Wanita (Convention On The Elimination Of All Forms Of Discrimination Against Woman).
Peraturan Pemerintah RI No.: 8 Tahun 1981 Tentang Perlindungan Upah.
Peraturan Menteri Tenaga Kerja RI No.PER-03/MEN/1989 Tentang Larangan Pemutusan Hubungan Kerja (PHK) Bagi Pekerja Perempuan Karena Menikah, Hamil Atau Melahirkan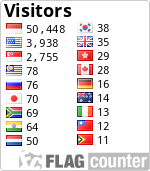 This work is licensed under a
Creative Commons Attribution 4.0 International License
.