PERLINDUNGAN HUKUM PEKERJA OUTSORCING DALAM PEMUTUSAN HUBUNGAN KERJA
Sari
Pemutusan hubungan kerja adalah soal yang sangat tidak diinginkan bagi pekerja outsourcing karena hal itu merupakan kehilangan mata pencaharian dan permulaan dari segala kesengsaraan bagi pekerja outsourcing. Perlindungan dan syarat-syarat kerja yang diberikan pengusaha kepada pekerja umumnya di bawah standar yang berlaku di mana pekerja dipekerjakan. Meskipun realisasi hubungan kerja dibuat secara tertulis antara perusahaan outsourcing dengan pekerja akan tetapi perusahaan pengerah jasa tenaga kerja mendapatkan keuntungan melalui pemotongan sebagian hak yang diterima pekerja pada perusahaan di mana pekerja ditempatkan. Adanya pro kontra terhadap pengaturan outsourcing di dalam Undang-undang Nomor 13 Tahun 2003 tentang Ketenagakerjaan tidak menyurutkan pembentuk undang-undang untuk mengatur mengenai masalah outsourcing. Hal tersebut dikarenakan sebelum berlakunya Undang-undang No. 13 Tahun 2003 tentang Ketenagakerjaan, lebih banyak terjadi penyelewengan hukum dalam mengatur hubungan kerja dan syarat kerja antara perusahaan outsourcing dengan pekerja. Dari permasalahan tersebut permasalahan yang timbul yaitu Bagaimana status hubungan kerja bagi pekerja outsourcing dan Bagaimana perlindungan hukum terhadap pekerja outsorcing dalam menghadapi pemutusan hubungan kerja. Penelitian hukum ini adalah penelitian hukum normatif dengan cara mengklasifikasi, membaca, mencatat, mensistematika. Kesimpulan dari hasil penelitian ini pekerja outsourcing bilamana PKWT ini hanya boleh dilakukan paling lama 2 (dua) tahun dan hanya boleh diperpanjang 1 (satu) kali untuk jangka waktu paling lama 1 (satu) tahun atau mempekerjakan pekerja outsourcing lebih dari tiga (3) tahun berturut-turut tanpa pernah diselingi perpanjangan kontrak dan tidak melewati tenggang waktu 30 hari, peralihan status pekerja outsourcing demi hukum menjadi pekerja tetap pada perusahaan pemberi kerja. Dan pemutusan hubungan kerja tersebut Mengenai perlindungan hukumnya secara preventive yaitu perlindungan hukum pekerja outsourcing tidak hanya terbatas pada pemberian upah, melainkan juga perlindungan hak-hak pekerja / buruh, sedangkan dengan Perlindungan hukum secara represif yaitu Perlindungan hukum pekerja secara refresif dapat meliputi perlindungan dalam perselisihan hubungan industrial dan perlindungan dalam pemutusan hubungan kerja (PHK). Upaya penanganan (penyelesaian) perselisihan hubungan industrial pada dasarnya dapat dilakukan melalui jalur pengadilan dan diluar pengadilan.

Kata Kunci : Perlindungan Hukum Pekerja Outsourcing Pemutusan Hubungan Kerja
Referensi
Abdul R. Saliman, 2011, Hukum Bisnis Untuk Perusahaan :Teori Dan Contoh Kasus, Cetakan ke-6, Kencana Pranada Media Group, Jakarta.
Abdul Rachmad Budiono, 2009, Hukum Perburuhan, PT.Indeks, Jakarta.
Abdullah Rozali, 2002, Perkembangan HAM dan Keberadaan Peradilan HAM di Indonesia, Jakarta, Ghalia Indonesia.
Amin Widjaja Tungal,2008, Outsourcing Konsep dan Kasus, Jakarta : Harvindo
Asri Wijayant, 2009, Outsourcing Konsep dan Khasus, Penerbit, Harvarindo.
Budiartha., I Nyoman Putu, 2012, kayra ilmiah Disertasi di Program pascasarjana Universitas Brawijaya.
Budiono Kusumohamidjojo, 2001, Panduan Untuk Merancang Kontrak, Grasindo, Jakarta.
Bambang S.Widagdo Kusumo, 2006 Menguurai Benang Kusut Hukum Perburuhn dan Himpunan Peraturan Perundang-undangan Ketenagakerjaan, Sidoarjo : CV. Anandia.
Chandra Suwondo,2008, Outsourcing,Implementasi di Indonesia, Jakarta, Praminta Offset.
Gunarto Suhard, 2006, Perlindungan Hukum Bagi Pekerja Kontrak Outsourcing, Yokyakarta, Andi Offset
Henry Campbell, 1990, Black Law Dictionary, Sixth Edition, West Publising Co., St. Paul Minn.
Hartono Widodo dan Juliantoro,1992, Segi Hukum Penyelesaian Perselisihan Perburuhan, Jakarta, Raja Gravindo Persada
Iman Suepomo, 1990, Pengantar Hukum Perburuhan, Djambatan, Jakarta
Johannes Ibrahim,&Lindawati Sewu, 2004, Hukum Bisnin , Pt.Refika Aditama, Bandung
Komang Priambada dan Agus Eka Maharta,2008, Outsourcing Versus Serikt Pekerja, Jakarta, Alih Daya Phublising
Libertus Jehani,2008, Hak-hak Karyawan Kontrak, Jakarta, Praminta Offset,
PiyamanJ Simanjuntak,1985, Pengantar Ekonomi Sumber Daya Manusia, Jakarta, FE UI,
Ronny Hanitijo Soemitro, 1983, Metodologi Penelitian Hukum, Ghalia Indonesia, Jakarta.
Rachmad Sulistyo Budiono, 2009, hukum Serikat perburuhan, CV Anandia, Jakarta.
Satrio, 1992, Hukum Perjanjian, Citra Aditia Bakti, Bandung
Suhardi,2006, Perlindungan Hukum Bagi Para Pekerja Outsourcing, Yogyakarta, Universitas Atmaja
Suhardi, 2004,Outsourcing dan PerjanjianKerja Menurut UU. No.13 Tahun 2003 Tentang Ketenaga Kerjaan,DSS Publishing, SF. Marbun dkk.
Soedharyo Soimin, 2001, Kitab Undang-undang Hukum Perdata, Sinar Grafika, Jakarta,
Richardus Eko Indrajit dan Richardus Djokopranoto,2003,Proses Bisnis Outsourcing, Jakarta, PT. Gramedia Indonesia.
Setiawan,.R., 1979, Pokok-Pokok Hukum Perikatan,Bina Cipta, Bandung.
Subekti, 1984, Hukum Perjanjian, Intermasa, Jakarta.
Surya Tjandra & Marina Pangaribuan, 2008, Kompilasi Putusan Pengadilan Hubungan Industrial Terseleksi 2006 – 2007, Penerbit TURC, Jakarta.
Stephen Graw,2002, An Introduction To The Law Of Contract, Thomson Legal and Regulatory Limited, Sydney.
Marsina Mahmudin, 2008, Perjanjian Kerja Outsourcing, penerbit: Citra Aditiabakti, jakarta, hlm.135
Republik Indonesia, Undang-Undang No. 2 Tahun 2004 tentang penyelesaian perselisihan hubungan industrial.
_______________, Undang-Undang No. 5 tahun 2004 tentang mahkamah agung.
______________ , Undang-Undang No. 13 Tahun 2003 Tentang Ketenagakerjaan.
_______________, Surat Edaran Menteri Tenaga Kerja No. SE-08/MEN- 1990 tentang Tanggung jawab Perusahaan Pemberi Borongan Pekerjaan Terhadap Perlindungan dan Kesejahteraan Pekerja Perusahaan Pemborong.
, Undang-undang No. 13 Tahun 2003 Pasal (59) ayat (4), (5) dn (6) UU jo Pasal 15 Kepmenakertrans No. Kep. 100/MEN/VI/2004 seperti perjanjian kerja tidak berbahasa Indonesia tidak melewati tenggang 30 hari.
, Undang-undang No. 13 Tahun 2003 Pasal 59 ayat (1) dan (2) yang dipertegas oleh pasal 65 ayat (4) dan (6) UU. Peralihan status pekerja outsourcing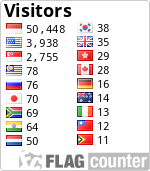 This work is licensed under a
Creative Commons Attribution 4.0 International License
.